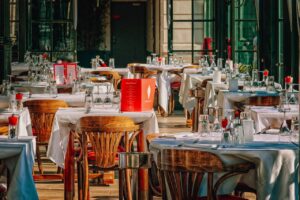 With many people returning to restaurant dining, now is the perfect time for restaurants to re-establish their brand and wow their customers. After all, one of the best ways to keep your restaurant busy is to cultivate a sense of community and loyalty. That kind of restaurant is one that people love to return to and love to tell their friends about. There are many different strategic branded marketing tools and products that establish brand recognizability and create an immersive environment that everyone will want to be a part of. Below, we have compiled a list of various restaurant promotional products and tools that will make everyone excited to be back dining in person in your restaurant.
Branded Glassware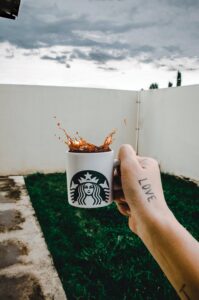 Every restaurant needs glassware so why not invest in branded glassware such as beer steins or mugs? It's a subtle way to reinforce your branding and market your restaurant with items you need to have anyway – it's a total win/win!
Branded Apparel & Wearables
Shirts, aprons, hats, oh my! There are endless branded apparel options for your restaurant. Your servers can wear branded shirts or aprons if that is appropriate for the atmosphere of your restaurant. And, shirts and hats can be sold or gifted to regular diners to reward loyalty. And, as an added bonus, if the shirts and hats are cool your customers will want to wear them when they are out and about which makes them a walking billboard that advertises your restaurant wherever they go.
Branded Pens
Branded pens are not a new marketing tool but they remain one of the most effective promotional products still to this day. They are handy because your servers can use them for taking down orders and you can give them away as well.  
Branded Mint Tins
Everyone loves a mint after a meal to freshen their breath. And, if you have branded mint tins for your customers to take, they will not only be impressed with your generosity and creativity, they will likely carry it around with them and use it, constantly reminding them of the positive experience they had at your restaurant.
Branded Reusable Bags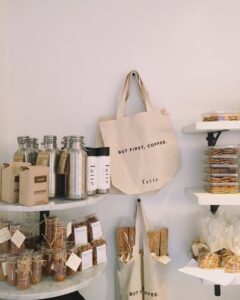 Can anyone ever have too many reusable bags? They are eco-friendly and downright handy. A branded reusable bag would be a creative restaurant promotional product to send customers home with leftovers or when they make merchandise purchases in your restaurant. And, every time they use that bag, they will see your branding and anyone nearby will see it too!