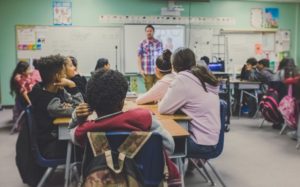 Teachers are molding the minds of the next generation and often doing so with little pay or recognition.  With Teacher Appreciation Day quickly approaching (May 5th, 2020), we wanted to give you plenty of time to consider the way in which you would like to show your appreciation to the teachers in your school in a thoughtful, sustainable, and economic way.  
The job is not easy and yet, teachers persist, and at Connect the Dots, we believe it is important to recognize that kind of dedication.  Who doesn't want to show a little extra appreciation for the hard-working teachers in our lives?  And, while we are sure that the majority of teachers are running on a heavy dose of caffeine daily, they have probably received their fair share of mugs as a thank you gift.  While the gesture is still thoughtful, your teachers probably do not need another ceramic mug to add to the collection. Fortunately, there are many creative, thoughtful, and economical ways to show the teachers in your life that you appreciate them that they will actually use and love!  Recognizing the hard work of teachers is also an excellent way to foster goodwill and school spirit while reinforcing and encouraging continued hard work.
2 Creative Ways to Celebrate Teacher Appreciation Day with Promotional Products
1.
 

Music Accessories: Bluetooth Speakers & Wireless Earbuds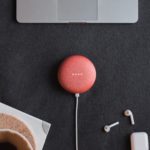 Spending all day in a classroom full of kids means listening to A LOT of noise.  Show your teachers you see that being a teacher isn't always easy and let them unplug with a little music.  Bluetooth speakers are a great option because teachers can take them with them wherever they go and they are also handy in the classroom!  And, wireless earbuds will come in handy for teachers when they just need a little break from the noise.  They are a great option because they are so versatile and useful while still being economical and fun!
2.
 

Tech/Sports Accessories:

 

Backpacks & Duffle Bags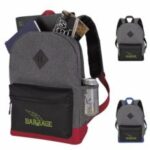 Today's technology-driven world means that most teachers are transporting a laptop, tablet, and/or other technology in their bag on a daily basis.  Make it easy, convenient, and a fun way to show school spirit with logo backpacks or logo duffle bags in a modern and stylish design that teachers will happily carry with them!  Customizing the bags with your logo or school color makes it both stylish and an excellent marketing tool.

WE'RE YOUR CONCIERGE IN THE PROMO WORLD
Contact us to see how we can help you CONNECT THE DOTS!
FOLLOW US
To see our latest work follow us on our social networks.