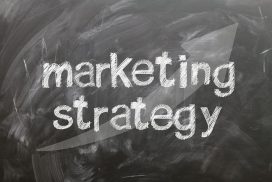 To say everyone is looking forward to a new year is an understatement. And, while we would all like to say goodbye to the challenges we faced in 2020, we must learn from the challenges to be in a better and more strategic position in 2021. Many businesses saw major budget cuts this year and many marketing departments will be working with a smaller budget than they may be used to next year. With that in mind, it is wise to start strategic marketing planning now so that you can optimize your budget while getting the highest return on your investment.
It is a good idea to look back at 2020 and 2019's marketing spend and which marketing initiatives were most successful. This will help you narrow down how you want to funnel your budget efficiently. Determining what your budgeting priorities are will help you be more prepared for unforeseen shifts in lifestyle, community, corporate culture, world culture, and consumer attitudes – something we have seen a lot of in 2020.
When looking specifically at things like promotional products and swag, now is the perfect time to be creative and intentional with your branding and marketing message. To do this while optimally using your marketing budget, it is important to start early and order early. This will allow you to be certain you will be able to get what you want, in the timeframe that you need it, for the best price. When you wait until the last minute you risk there being low or no stock of something you need, increased prices for rush orders, and other obstacles that are best avoided if possible.
To build brand loyalty with your customers, acquire new customers, and foster positive relationships with your employees, it is time to learn from this year and think outside the box. While social distancing and staying at home is still heavily encouraged, now is the time to consider how you can enhance your digital presence through employee and customer online experiences. For example, there are many ways to support digital events both digitally and physically – themed swag, baskets, kits, or other items can be delivered prior to digital events to ensure everyone has what they need for the event. Your 2021 marketing budget, whether large or small, can be focused and maximized to achieve your marketing objectives and hav4e a successful 2021 with strategic planning in advance.

WE'RE YOUR CONCIERGE IN THE PROMO WORLD
Contact us to see how we can help you CONNECT THE DOTS!
FOLLOW US
To see our latest work follow us on our social networks.