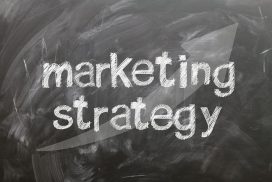 It is hard to believe but we are about halfway through the year and while things like the holidays may seem far away, now is the time to start thinking about your marketing strategy for the second half of the year. By starting now, you enable your business to maximize marketing dollars, strategically and creatively plan, and effectively reinforce brand identity and loyalty with employees and clients. Additionally, worldwide disruptions to the supply chain are still impacting product availability as well as shipment time which makes advanced planning and ordering essential to ensuring you can execute your marketing strategy as planned.
Marketing is important but there are two common pitfalls that can ruin a marketing campaign – overspending or a failure to produce the ROI you desire. At Connect the Dots, we want to help you avoid those pitfalls with creative and unique marketing tools. Regardless of your marketing budget size, our creative and knowledgeable team strives to help you make the most of it. We want your promotional products to have a lasting positive effect, generating goodwill for your business among your employees and customers for a long time to come. 
With enough planning time, we can better help you bring your vision to life – or help you fine-tune your vision to help you stand out. Additionally, by planning ahead, our team can source you exceptional promotional products that people actually want to use, at the best available rates, without being constrained by product availability, shipping times, and things like potential rush shipping charges. At Connect the Dots, we LOVE what we do and have tremendous experience and knowledge that we leverage on behalf of our customers to make your next marketing campaign a smashing success. Contact us to start planning your marketing strategy for the second half of the year!