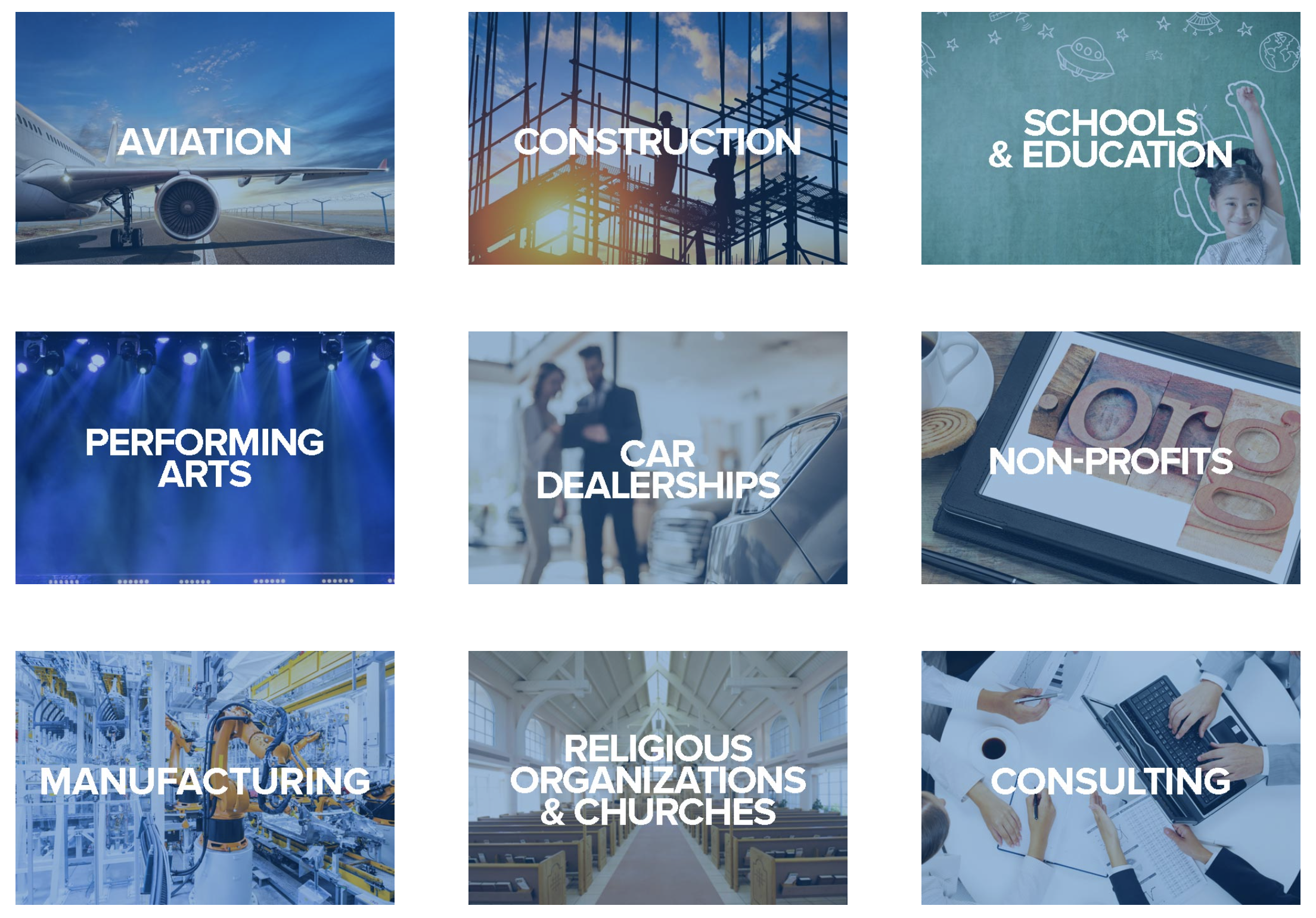 Promotional products are an important asset and effective marketing tool regardless of industry. At Connect the Dots, we have extensive experience and knowledge about promotional products and have worked with just about every industry. Certainly, some products work well in any industry. But, there are many innovative and exciting promotional products that are particularly well-suited to specific industries. We believe that we can better serve our customers with innovative strategies and creative solutions when we have a good understanding of their industry. That is why we actually specialize in promotional products for specific industries. 
Aviation

Construction

Schools and Education

Performing Arts

Car Dealerships

Non-Profits

Manufacturing

Religious Organizations and Churches

Consulting
At Connect the Dots, we combine creativity and ingenuity with practical industry experience. We know what has traditionally been successful in your industry and have taken the time to stay current on the latest trends in your industry. This ensures promotional products for specific industries will be able to maximize marketing campaign effectiveness while staying within your budget.
Are You Looking for Promotional Products for Specific Industries?
Are you in one of these 9 industries? We would love to discuss how the best promotional products and marketing strategies for your industry can be leveraged in a more successful way for your business. We have even put together some convenient industry-specific promotional product inspiration boards that you can simply select from or use to generate new ideas. These items have been selected based on what we have seen to be successful in your industry based on our experience, as well as hot industry trends so you can stay on the cutting edge.  Contact us today to start learning about the latest trends and most effective promotional products for your industry!